Thin Brick Construction Details
The versatility of METROBRICK® Architectural Thin Brick gives it a distinct advantage for wall systems that feature a thin brick veneer.
CROSS SECTION ILLUSTRATIONS WITH THIN BRICK
Examples of construction details using thin brick in Precast Construction, Tilt-Up Construction and Field Applied applications can be found below.
---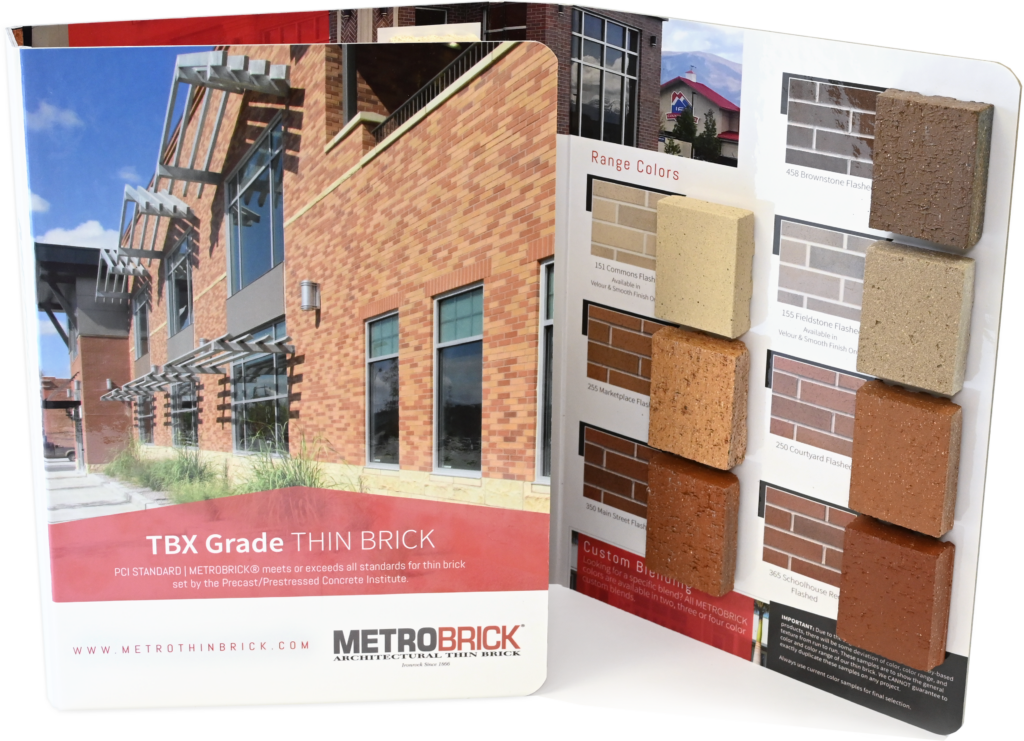 ARCHITECTURAL BINDER REQUEST
Need samples? METROBRICK's architectural binder features sample chips of available colors and textures.